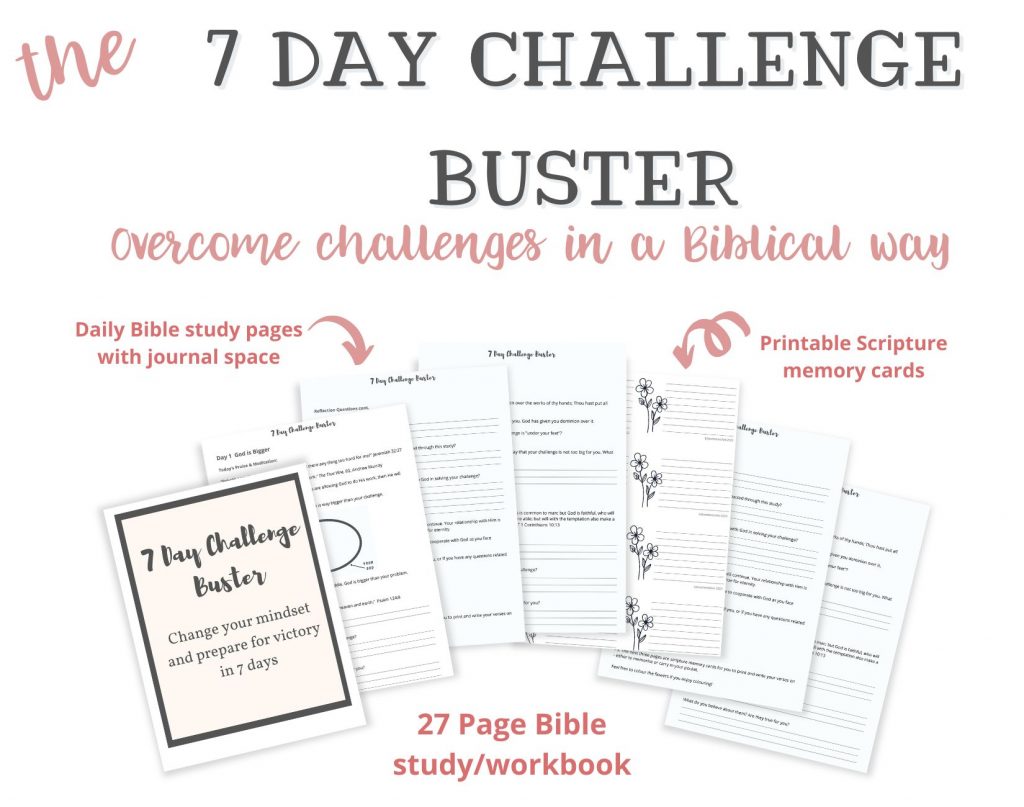 Change your mindset and prepare for victory
in 7 days
This is for you if you're tired of battling with the same challenges over and over:
Your kids don't listen to you
You're impatient
Your quiet time is non-existent
Your home is chaos
You're trying to balance home and work – but just not managing
You feel overwhelmed
You have a huge decision to make
You stay awake at night trying to solve your problem
This is not for you if:
You aren't prepared to hear from God
You don't have 20 minutes a day to spend doing the work
You're inflexible and not willing to be led by God
You don't have access to a printer
This 27 page Bible-based program includes:
Detailed instructions
7 Days of Bible study (2 pages per day) with sections for journaling, prayer, and reflection
Printable scripture memory cards for you to print and write your favourite verses on
Based on the story of the Israelites conquering Jericho, the study explores God's methods of conquering the enemy and how they apply to your challenge.
What this program will do for you:
Clearly define your challenge
Reset your mindset about your challenge
Build your faith in God
Teach you to hear from God for yourself
Give clear direction on how to conquer your challenge
Here's what others have to say about the 7 Day Challenge Buster: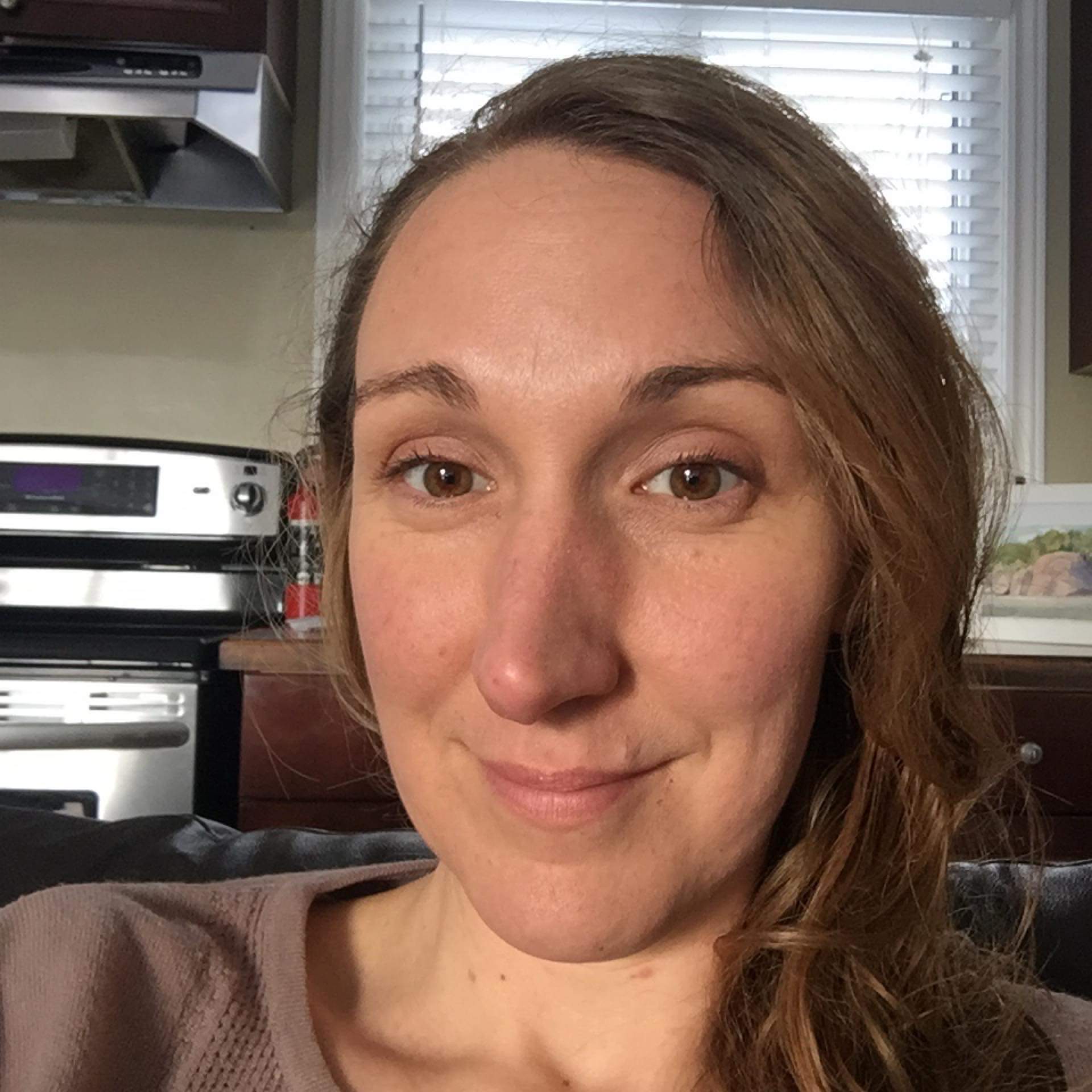 I just love this study. I could read it each week as I focus on what the Lord is calling me to do that week. It`s extremely useful. The disorder of my tiny home was overwhelming.
For years now we just had not landed and made this home function for all of us. It looked impossible for me to ever have a place to sit and "work/study", thus my life goals were on hold. As soon as I started this challenge I saw God changing my family's hearts and helping them to see and contribute to some big changes that are working out well for everyone. – Maggie, Canada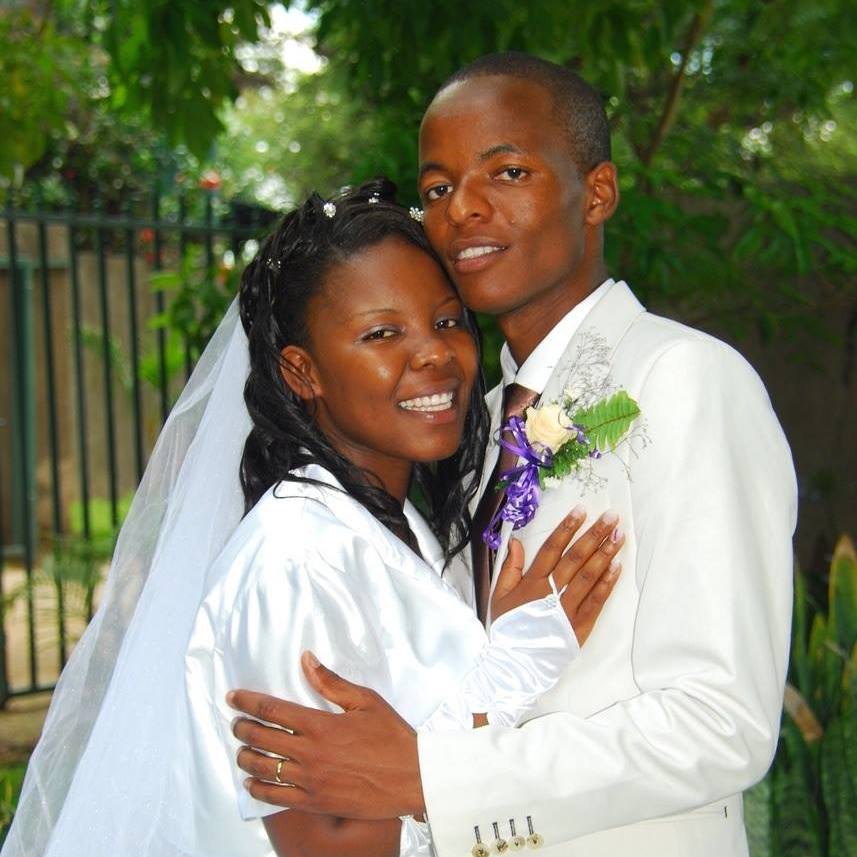 I am so excited! I just had to go through this over and over again. Indeed, God sent you to me just when I needed it most. This study will blow your mind, strengthen your Christian journey, and make you see God bigger than any problem. – Sammy, Zimbabwe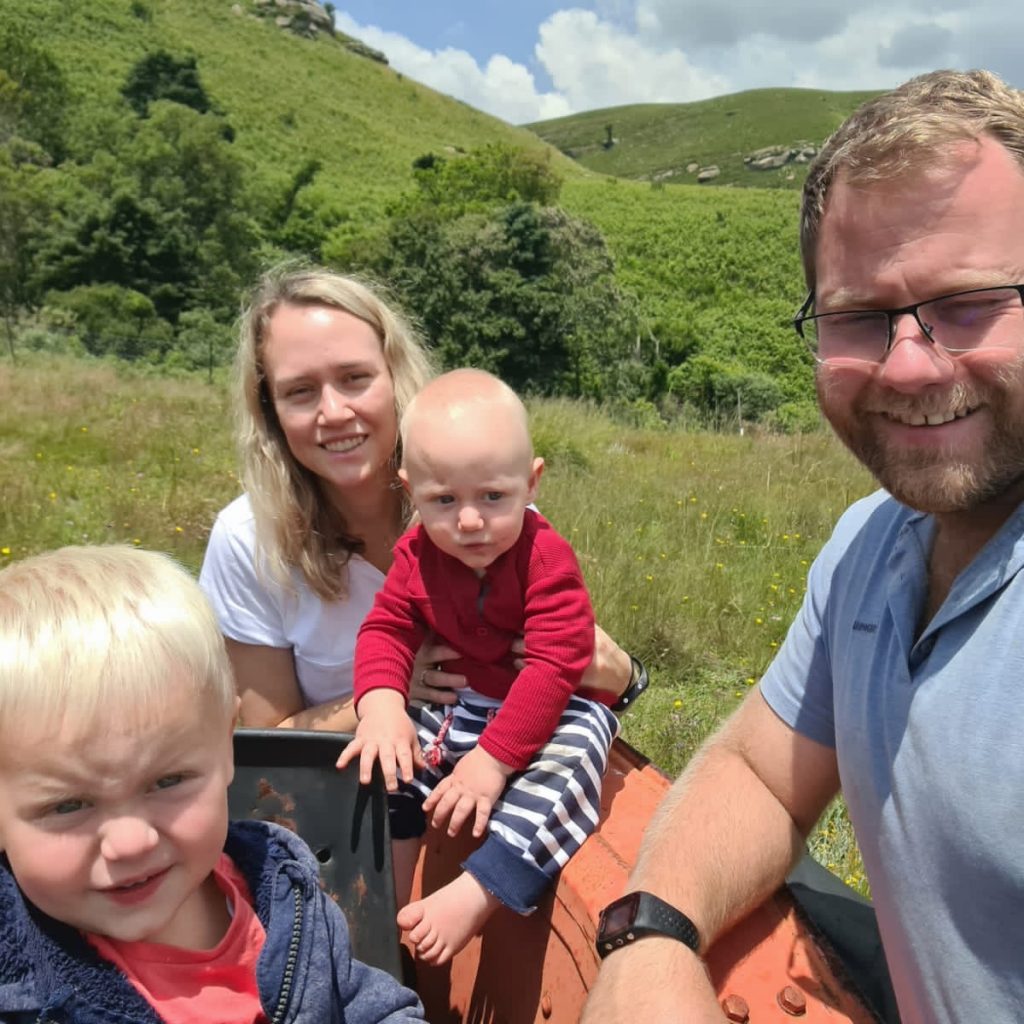 I have been so blessed by reading the Bible stories in each section of the study. The Challenge Buster has given new meaning to my life. My challenge is not busted yet, but I'm working on it, and I'm so grateful for the opportunity to work through the 7 Day Challenge Buster. God has opened up some truths for me and I have had such breakthroughs in my personal life. – Lelanie, South Africa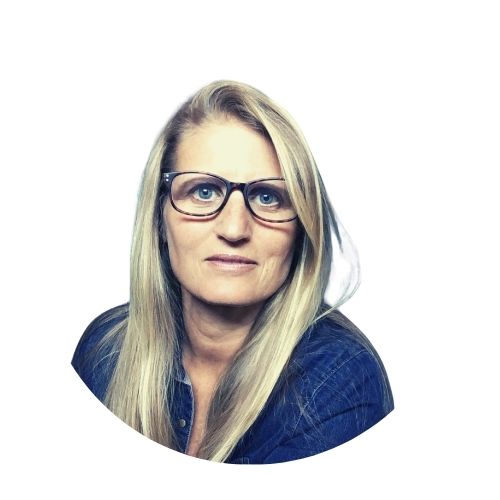 From the author:
I've done this challenge buster multiple times and each time I'm sorry to reach the end of the 7 days!
I know you will be blessed as you build your confidence in God, see your challenge in perspective, and prepare for victory!
God is so good and His word has power to change our hearts and minds. I want you to experience this powerful mindset reset – all based on God's word.
Don't stay awake another night trying to solve your problem!
Jennifer