Why we offer personalised coaching:
Personalised coaching is the fastest route to change because it is totally customised for your specific needs. It will get you on the road to healthy, happy relationships.

Want to grow your relationship with God?
Investing in your relationship with God is the most important thing you can do for yourself and for your relationships. Let us help you:
Learn to surrender to God in the moment. If you implement this one thing it will change your life and impact all your relationships.
Figure out what's holding you back from having the relationship with God you want.
Develop robust faith.
Get a consistent devotional life going.
Break free from the things that separate you from God.
Learn to recognise God's voice speaking to you.
Don't settle for mediocre. Get on the path to a vibrant relationship with God today and set all your relationships on an upward trajectory.
Relationship Mentoring
We are certified SYMBIS (Save Your Marriage Before It Starts) facilitators. SYMBIS is a relationship assessment tool for engaged or married couples that gives you a personalised roadmap for your marriage.
Find out how well your personalities mesh, how your ideas of roles in the home or sex differ, how you can improve your communication and conflict resolution.
Contact us to find out how you can do the assessment and get your relationship moving in the right direction.
Not interested in the assessment but have specific questions about love, sex or marriage? Go to the contact page to send us a question or make a coaching appointment.
We can help you:
Learn how moment by moment surrender impacts your marriage
Learn how your past affects your marriage
Learn to communicate better
Resolve conflict
Improve your sex life – if you're married, of course!
Prepare for a great sex life – if you're not married yet
Learn what your spouse's needs are and how to meet them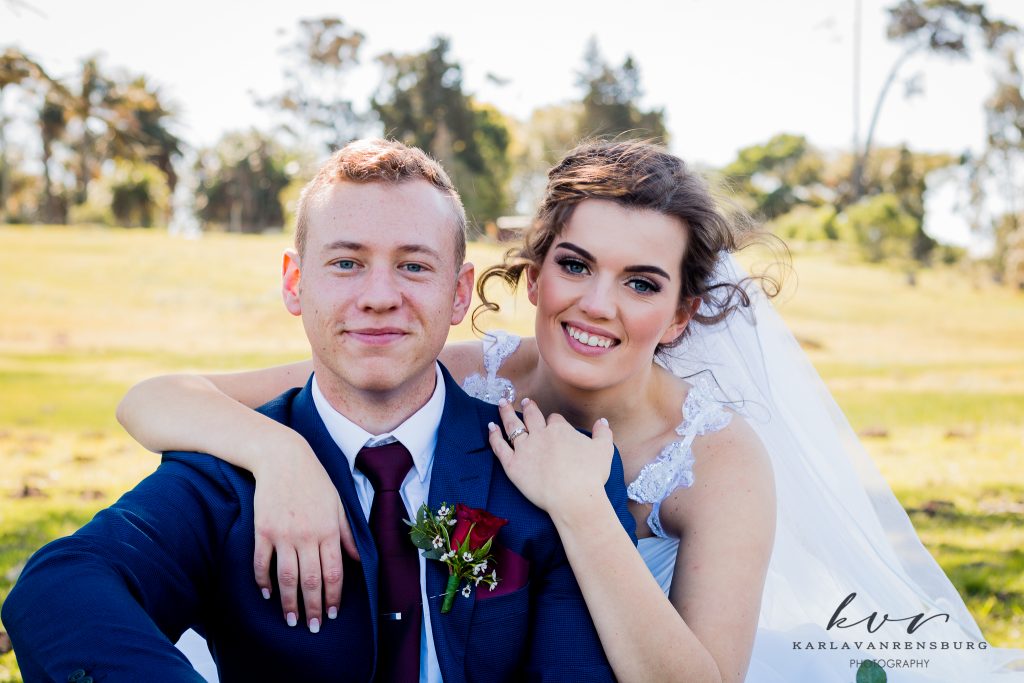 Testimonial
What Brandon and Jamie say about the SYMBIS assessment and premarital counseling they received:
We can't explain how much valuable knowledge we gained through marriage counselling with Richard and Jenny. We will always be truly grateful for the love and support we received in preparation for our big day.
We learned how to express our individual needs to each other, what our personal conflict challenges could be, and how to face them together. This has helped us to understand how to deal with certain situations and that communication is key, meaning that conflicts often get resolved before they even happen.
Before these counselling sessions, our knowledge was truly lacking as we had never experienced living with a partner. Richard and Jenny provided a safe environment for us to share any insecurities we had and made us feel at home.
We highly recommend these marriage counselling sessions to any couples who are looking to take the next step in their relationship.
Parenting Mentoring
Personalised mentoring in this area will help you:
Learn to be a surrendered parent, under the discipline of God
Learn how to teach your kids to surrender
Figure out your parenting style
Get the basic fundamentals established so that you can build on them
Avoid common parenting mistakes
Find alternative discipline ideas
Find solutions to technology issues
Discover how to maintain a relationship with your teen
Regain authority in your home
Learn how to discipline without anger
Healing Your Wounded Heart
Why should you pursue this? Because your past affects your current relationships. Always. Unless you have worked through it and are on the road to healing.
In this area we will help you:
Learn how the process of surrender practically applies to healing
Understand what triggers are and how to deal with them
Learn new habits of coping with hurt
Work through past hurts and get on the road to healing
Break free from things that have held you in bondage for years
Develop healthy boundaries for yourself
Your past does not have to impact your present any more.
How it works
We coach via a Whatsapp call, Skype, Facetime, Zoom, or face to face if we are in your area or you want to come and see us. Contact us today and set up an appointment.
Please contact us for payment options in your currency.