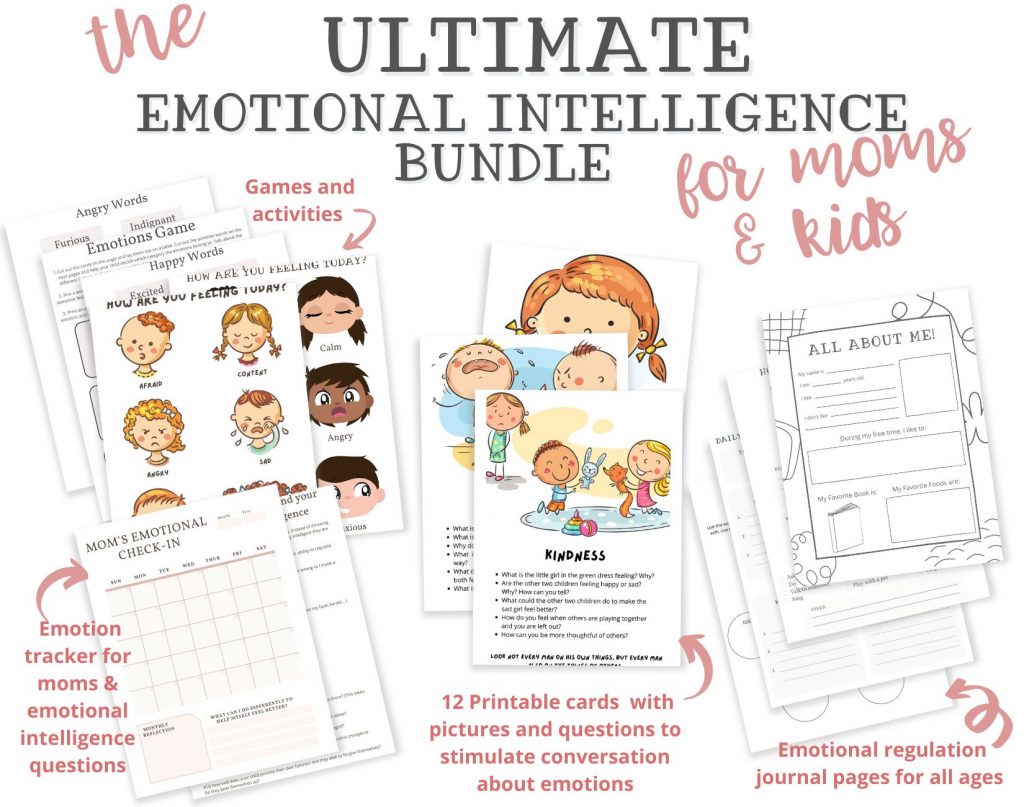 Teach your children to manage their emotions
If you're tired of meltdowns and moods, this bundle will help you teach your kids to manage their emotions, become aware of their self-talk, and develop empathy for others.
The Ultimate Emotional Intelligence Bundle for Kids will provide fun activities for the whole family while teaching kids (and parents!) to:
understand their own feelings,
label and express them in healthy ways
develop empathy for others
build confidence
cultivate a positive mindset
cope with life's challenges
deal with stress, disappointment and frustration
The bundle contains something for all ages:
Product #1 Sort your Emotions Game – A fun way to identify a variety of feelings and talk about them. Use for homeschool, family time, or one on one time with your child.
Product #2 Conversations with Kids – Contains 12 printable cards with pictures of children in different scenarios with questions to help identify emotions and talk about the feelings involved. Each one has a Bible verse at the bottom.
Product #3 Emotional Intelligence for Kids and Moms – Emotion tracker for Moms, Questions to help parents identify their child's emotional intelligence, and Emotion chart with pictures to help young kids identify how they are feeling.
Product #4 Emotional Intelligence Journal – includes something for all ages to encourage self-awareness so you can manage your emotions better and be more Christ-like in your interactions.
Product #5 How are you Feeling Today? Activity – a fun way for your child to learn to label their emotions. Use it every day!
Build connection with your child as you help them understand their own feelings and how to manage them.
This is a digital product. You will have instant access to download and print.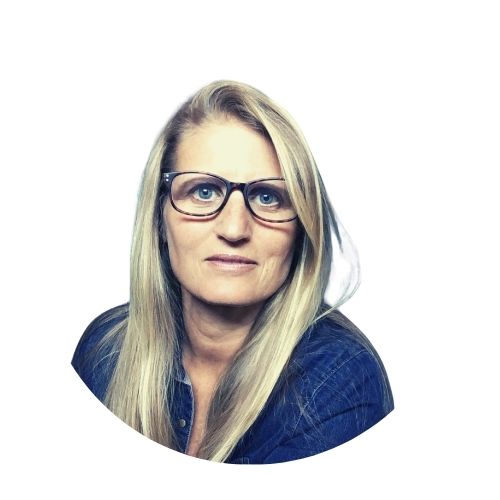 About the Author:
I created this product because for many years I wasn't able to identify or express my emotions. When asked what I was feeling, my standard answer was, "I don't know". I wasn't raised to be emotionally intelligent at all.
I want to help you raise your kids to be able to identify what they are feeling and manage their emotions in a healthy way.